Alzheimer's disease
Alzheimer's disease is the most common form of dementia, accounting for 60% to 80% of cases according to the World Health Organization (WHO). It involves a deterioration of memory, intellect, behavior and ability to perform daily living activities. This disease has an impact, not only on those who suffer from it, but also families and caregivers who experience great physical, emotional and economic stress.
It is currently estimated that more than 35 million people worldwide suffer from Alzheimer's, a figure that continues to grow. The WHO estimates that by 2030 the number of detected cases more than double.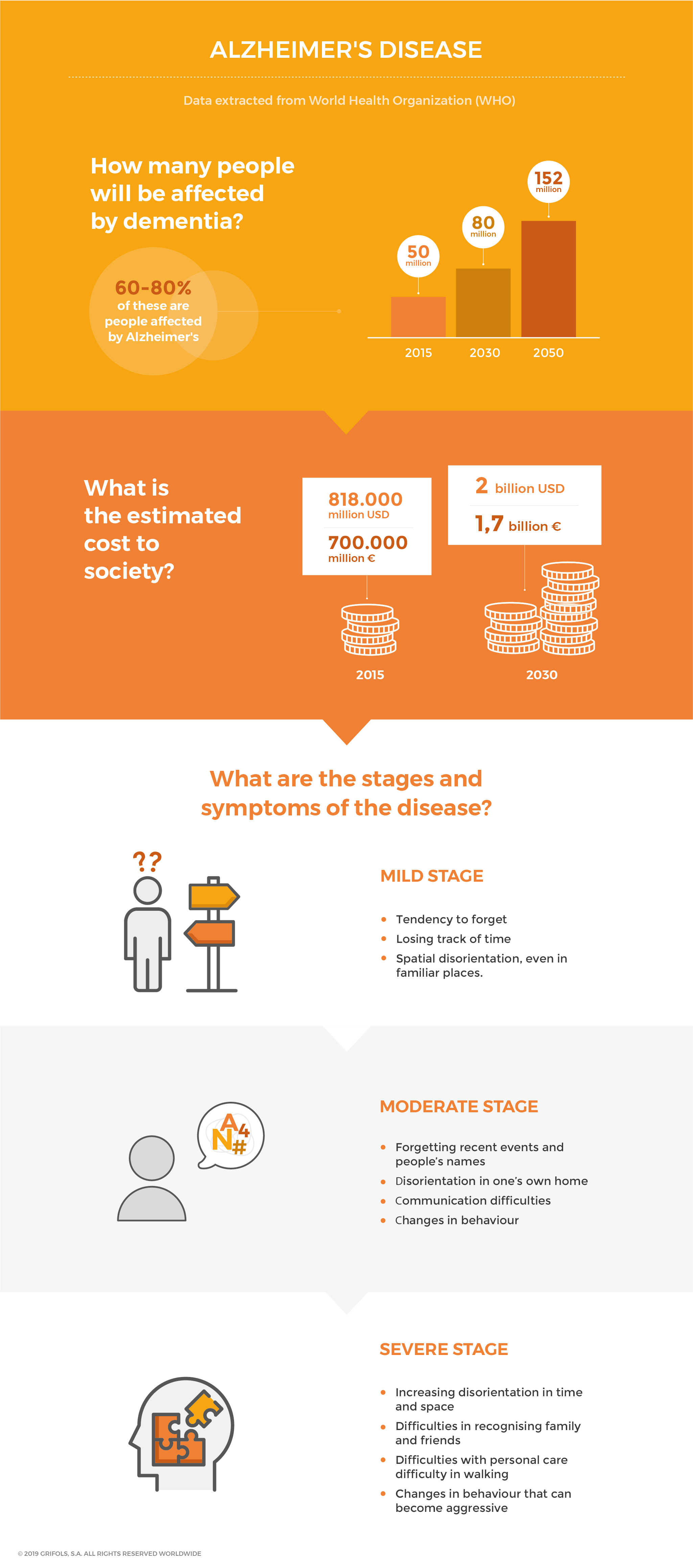 AMBAR
The results
AMBAR clinical trial results show the reduction in the progression of the disease in patients with mild-to-moderate Alzheimer's.
Content: grifols-welcome-popup
Discover our new corporate site
Do you want to know more about one of the leading healthcare companies? Here you will find all the information about Grifols and our commitment to improving the health and well-being of people around world.