COVID-19 DIAGNOSTIC AND
SCREENING TESTS
Grifols has developed a molecular test to detect the SARS-CoV-2 virus and distributes two immunological tests that identify antibodies to support COVID-19 diagnosis
Since COVID-19 is a highly infectious disease, increasing the diagnosis rate with effective tests is important in preventing the spread of the SARS-CoV-2 virus.
There are several types of tests, depending on whether they detect the presence of the virus or the level of antibodies developed by patients as a response to the virus. They differ in the origin of the samples analyzed (nasal, oral, blood, serum or plasma), the time taken to process the sample and analyze the results, and the rates of sensitivity and specificity.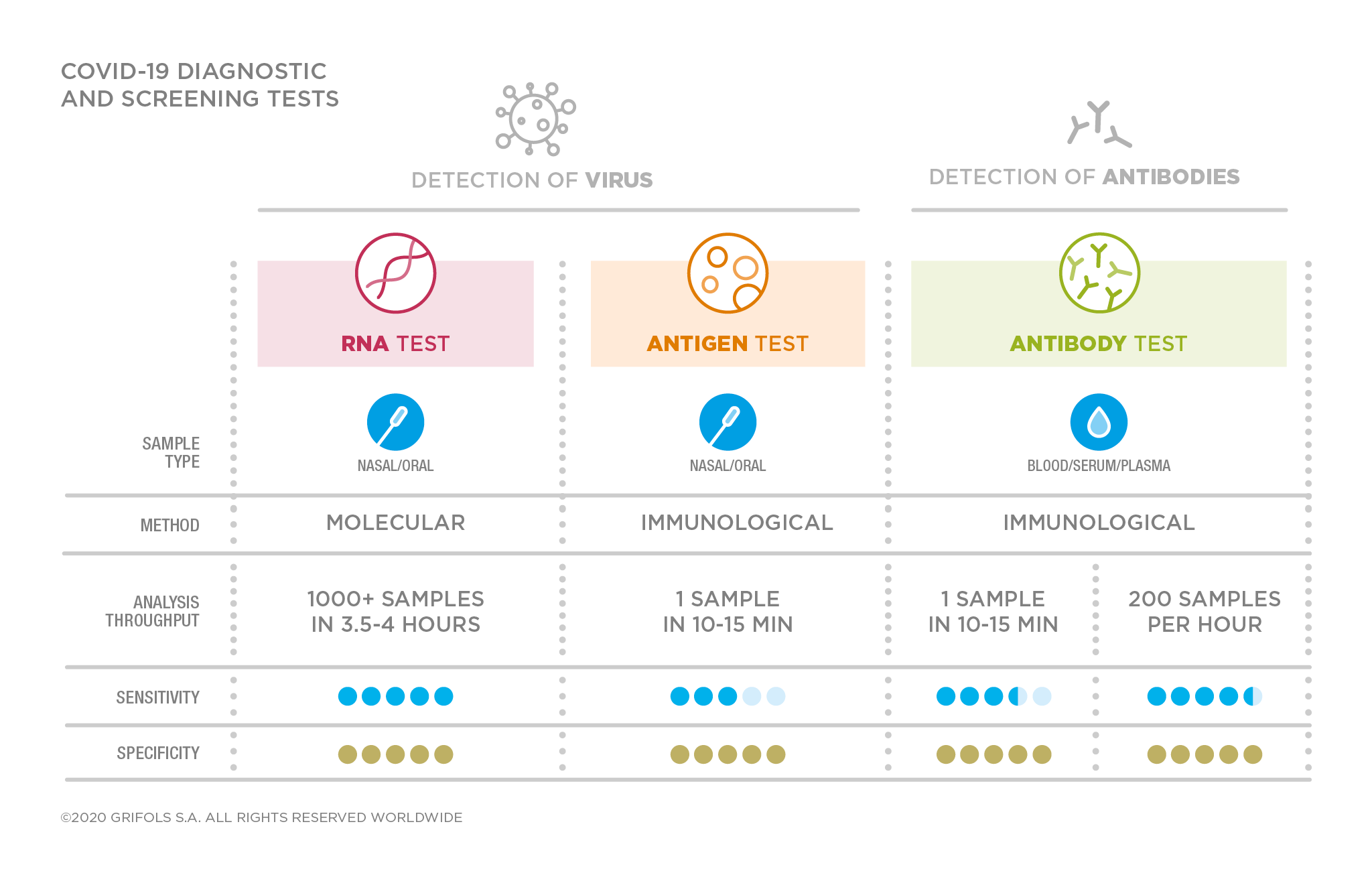 The most reliable tests to detect the presence of the virus are the ribonucleic acid (RNA) tests, also called molecular tests, which identify the presence of the virus's genetic material . Molecular tests are based on PCR (Polymerase Chain Reaction) or TMA (transcription- mediated amplification) technologies.
Immunological tests detect either antigens (viral proteins) or specific antibodies against the virus, which individuals develop after several days of fighting the infection. Qualitative or quantitative detection of anti-SARS-CoV-2 antibodies in patients' blood, serum and plasma samples is a very useful tool to rule out or confirm COVID-19.
Content: hcp-products-popup
Content: cookie-management