A growing business
Grifols is a global healthcare company that since 1909 has enhanced the health and well-being of people around the world.
We are an industry leader in producing plasma-derived medicines and transfusion medicine.
Our business is organized into four divisions: Bioscience, Diagnostic, Hospital, and Bio Supplies.
We sell our products and services in more than 100 countries and regions and have subsidiaries in more than 30 of them.
We aim to be a global leader in our markets and an industry reference for quality, safety, and innovation.
Grifols' history of growth demonstrates its capacity to evolve and make a positive impact on society. We take great pride in our ethical approach and work diligently to ensure the safety of our products."
At Grifols, we think and act with a long-term, sustainable, and responsible perspective at every stage of the value chain. We place donors and patients at the heart of our activities to improve people's well-being.
Grifols' global presence
Grifols is a growing global company. We have subsidiaries in more than 30 countries and regions and 16 manufacturing plants around the world. Our long-term vision allows us to continue exploring new markets and regions and to increase our growing workforce. Our nearly 24,000 employees work for a common goal: to improve people's lives and well-being.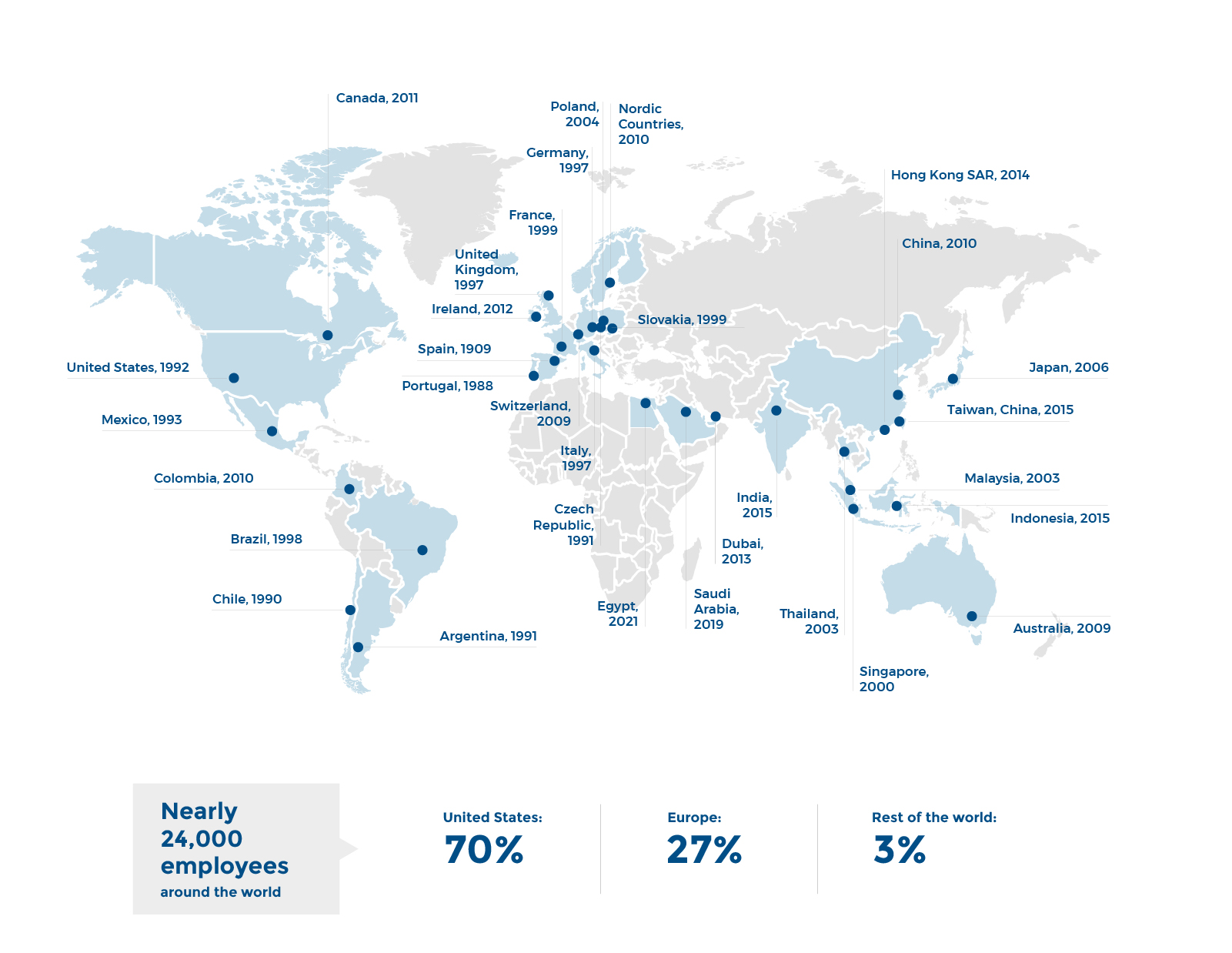 DRIVEN BY VALUES
Our sense of responsibility is a core element of our corporate culture
At Grifols, we are convinced that an ethical, sustainable, and transparent work environment generates countless returns.
Content: config-popups
Content: hcp-products-popup
Content: cookie-management