Application process
Eligible participants are asked to submit a letter of intent that clearly outlines the objectives of the project and meets the objective of the award and the documents listed above under "Requirements". All of them will be reviewed by the Review Committee, which in a first phase will select the submissions that should subsequently be submitted as a full proposal. The Review Committee will then evaluate full proposals in detail before selecting the awardees.
Grifols is fully committed to adhering to the highest integrity and ethical standards, and expects the same of any person with whom interactions are established. For this purpose, Grifols will request that eligible participants who are requested to submit a full proposal should also to complete an additional questionnaire as a part of the selection process.
Timings
Open access
6 July, 2019
New deadline application form submission
31 December, 2019
Deadline final proposal
15 March, 2020
Awardees announcement
30 April, 2020
Ceremony
WFH World Congress
Kuala Lumpur, Malaysia
(14-17 June, 2020)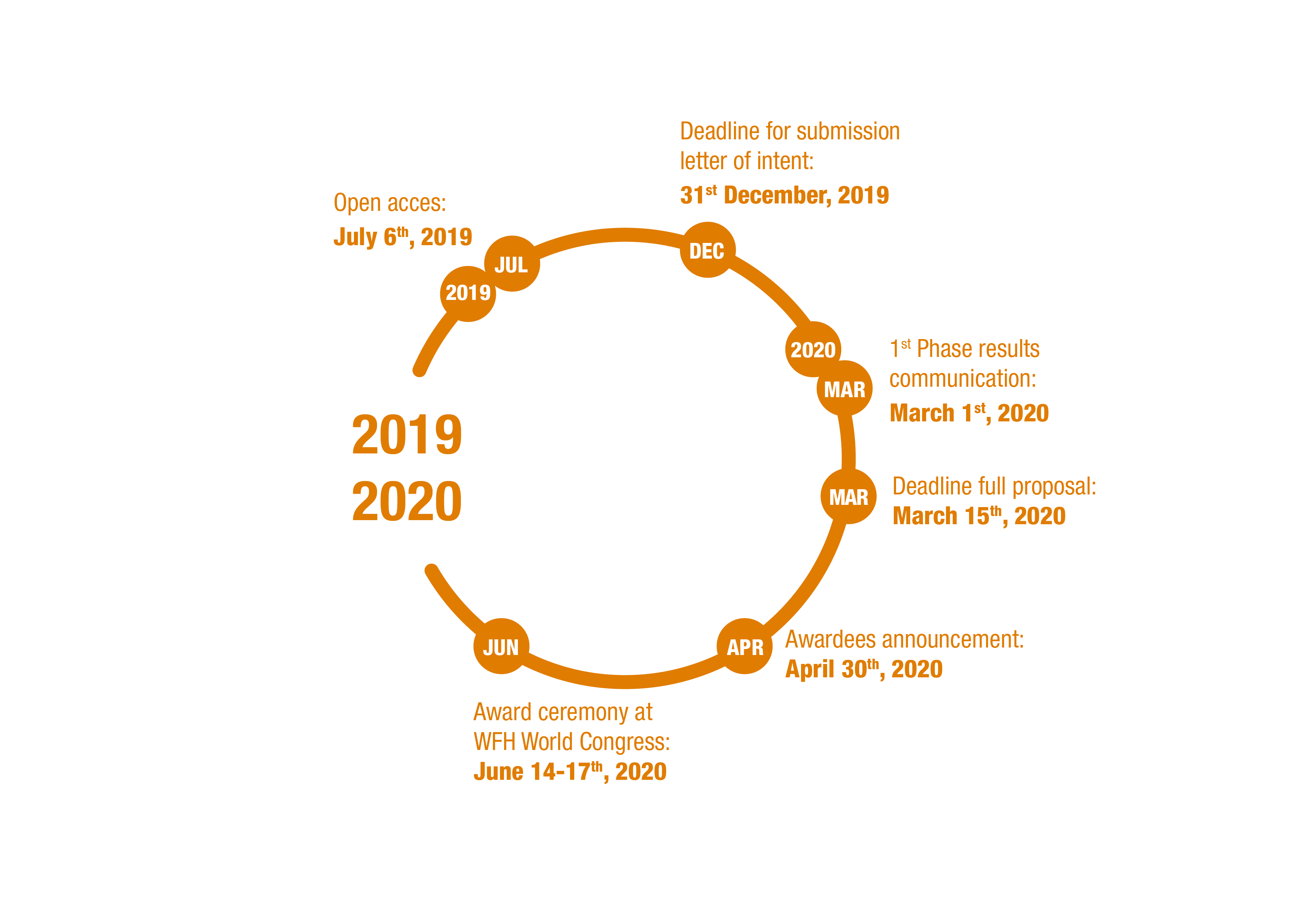 Application Form
In order to participate in the Grifols Hemophilia Awareness Global Awards 2019-2020, please fill in the following application form. To complete the application use the Letter of Intent (LOI) template provided.
Should you have any questions regarding the application process, please do not hesitate to contact us.
Content: grifols-welcome-popup
Discover our new corporate site
Do you want to know more about one of the leading healthcare companies? Here you will find all the information about Grifols and our commitment to improving the health and well-being of people around world.