Application process
We are no longer accepting applications for the Grifols Hemophilia Awareness Global Awards (GHAGA). The submission deadline expired on December 31, 2019.
Timings
Open access
6 July, 2019
New deadline application form submission
31 December, 2019
Deadline final proposal
15 March, 2020
Awardees announcement
30 April, 2020
Ceremony
WFH World Congress
Kuala Lumpur, Malaysia
(14-17 June, 2020)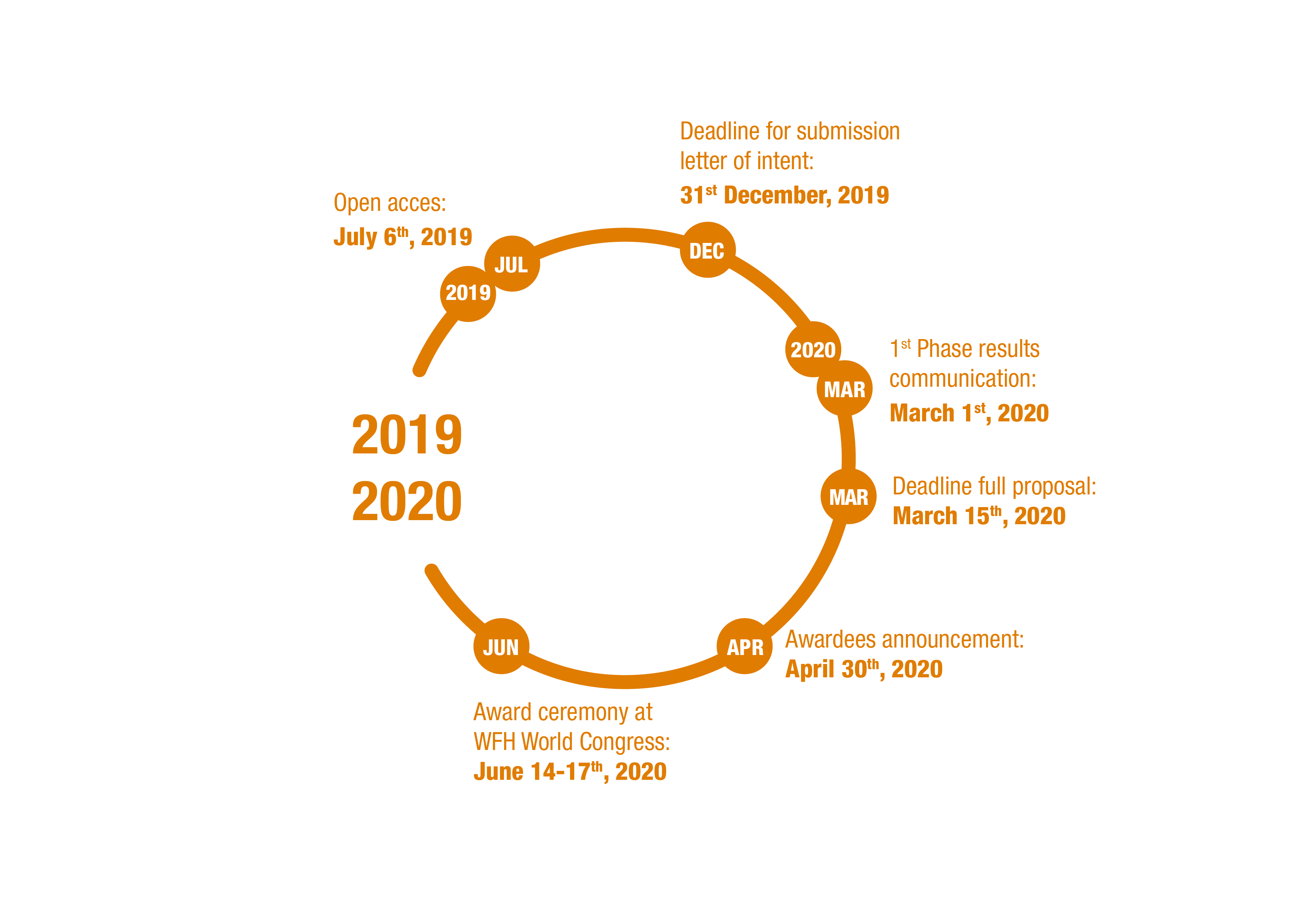 Contact
If you have any questions or need further information about the Grifols Hemophilia Awareness Global Awards, do not hesitate to contact us.
Content: grifols-welcome-popup
Discover our new corporate site
Do you want to know more about one of the leading healthcare companies? Here you will find all the information about Grifols and our commitment to improving the health and well-being of people around world.