Board of Directors
Pursuant to article 20 of the company's by-laws and article 7 of the Regulations of the Board of Directors, the Board of Directors will be responsible for the company's management and legal representation and will be composed by a minimum of three and a maximum of fifteen members.
Currently, the Board of Directors is formed by 13 members.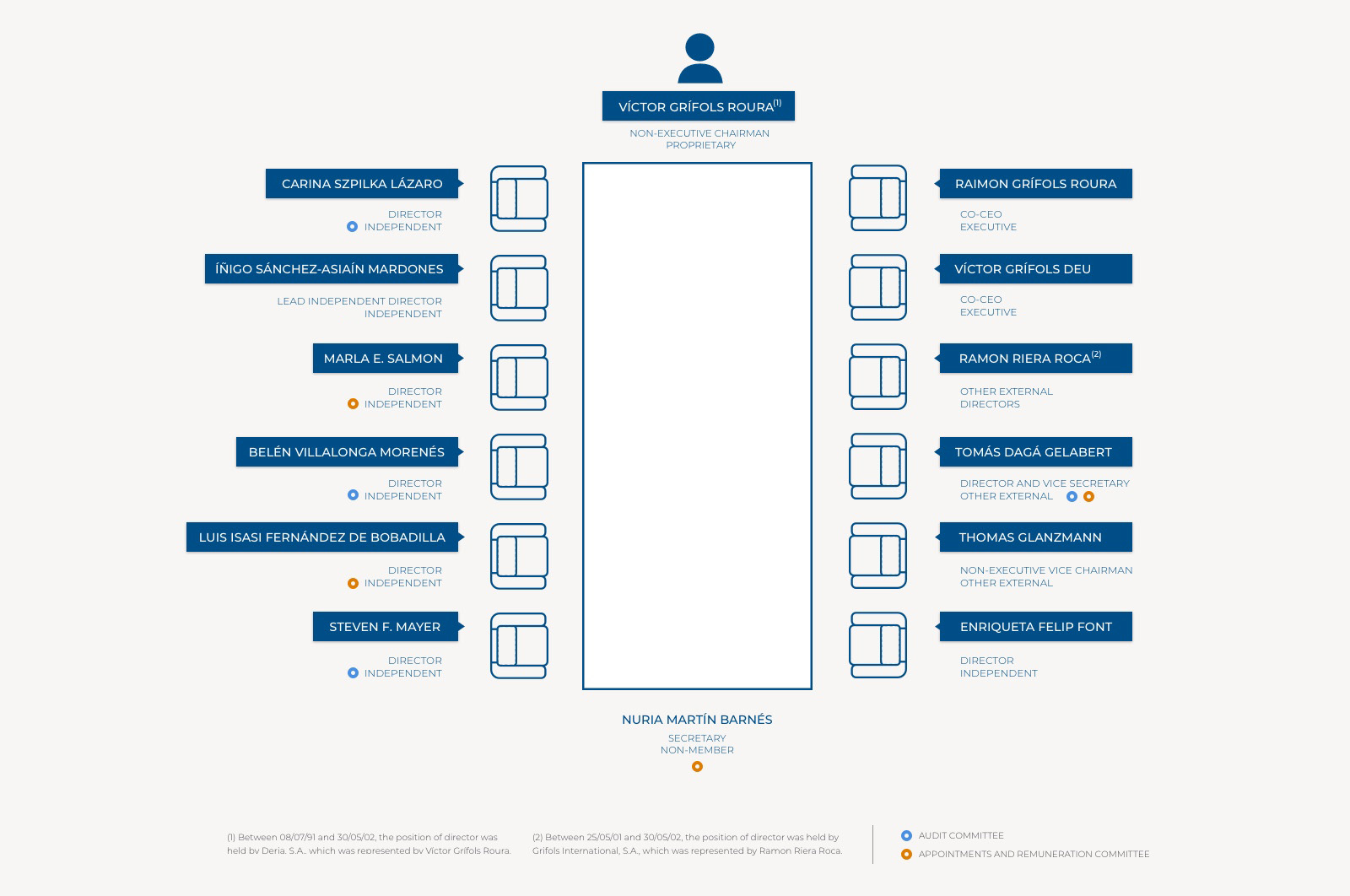 Content: grifols-welcome-popup
Discover our new corporate site
Do you want to know more about one of the leading healthcare companies? Here you will find all the information about Grifols and our commitment to improving the health and well-being of people around world.